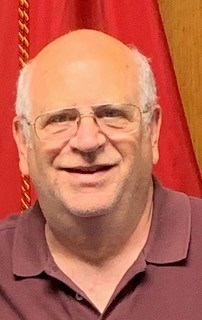 Award Winning Author Erv Klein
Erv Klein is an Award Winning Author with 2 books to his credit.
Subterfuge: An Historical Fiction story about World War II
Squat: A Family Saga set in Kentucky
Subterfuge was a 2020 Imaginarium Award Winner for Best Historical Fiction and Squat was a Finalist for Best Literary Fiction in 2022. Erv is currently working on another book that will be a family saga and another historical fiction book. You can review the My Books and Excerpts pages to get a feel of both books.
Erv is involved with a number of literary organizations and stays active in the community of writers both in Louisville and throughout the region. Check out his News section to see where you will be able to see him next.
To purchase his books, click on the link below or throughout the site.
Happy reading!

What other authors say about Squat
"In this hilarious and heartwarming tale, car mechanic Bob finds the first loving family he's ever known when he relocates to a small Kentucky town. The characters are richly delineated and colorful, most especially his landlord's special needs brother Squat and the Waynedale "Mafia," a group of pie-making elderly busybodies. I didn't want Squat to end. Erv Klein is a gifted storyteller!"
– Lynn Slaughter, award-winning author of Leisha's Song and Deadly Setup
What other authors and historians say about Subterfuge
"This book is historical fiction at its finest! It is as well researched as a graduate thesis in the level of details unique to wartime and post war Germany. In addition to historical events and commentary on German society, the author also provides an incredible level of detail regarding the engagement of war not just in the area of German u-boats (which alone is remarkable), but also wartime and post war bureaucracy, the nature of nazism which continues to fascinate scholars and readers alike, and he provides subtle hints of German cultural undertones that may not be obvious to the casual reader that I greatly appreciated."
– Mary Beth Allen, PhD, MBA
"I enjoyed the realism of (Erv's) considerable research and fell effortlessly into the story. The time jumps were successful. Not an easy thing to pull off. (Erv's) deep and nuanced characters evolved through the tale as (he) brought the plot to its conclusion."
– R. A. Moss, award-winning author of King Robin, an historical fiction retelling of the legend of Robin Hood.